What article

Planetarium 3D
This interactive 3D planetarium features all 8 planets of our Solar System and Moon in very high details.
Solar System - Earth
| | |
| --- | --- |
| | Download the best of the Earth screensavers and see with your eyes how exquisitely beautiful our planet looks from the space. |
Fantastic Ocean
| | |
| --- | --- |
| | Install this popular animated 3D screensaver and fly above the ocean waves. Look so realistic sunrises and sunsets. |
Dark Castle
| | |
| --- | --- |
| | Visit a dark rainy forest with Dark Castle app and find a medieval gothic castle, standing out against the overcast sky. |
Solar System - Moon
| | |
| --- | --- |
| | Explore space and improve your knowledge of astronomy with a Solar System - Moon showing a cool close-up view of the Moon. |
Green Fields
| | |
| --- | --- |
| | Green Fields is a PC app with fantastic wild nature scenery that will light up your day. Enjoy the freedom of the countryside! |
Free Bubbles 3D
| | |
| --- | --- |
| | Download Free Bubbles and fill your computer desktop with many moving bubbles of playful colors. It is a totally free! |
Ocean Dive
| | |
| --- | --- |
| | Combination of a scuba diving moving screensaver and game for Windows 10. Try this cool desktop enhancement for free. |
Dream Aquarium
| | |
| --- | --- |
| | Most popular virtual aquarium for PC and Mac with very realistic live fish animation and amazing colorful graphics. |
Dutch Windmills
| | |
| --- | --- |
| | Dutch Windmills transfers you into a medieval Europe! Get it and customize your Windows 7 with best medieval theme. |
Medieval Castle
| | |
| --- | --- |
| | Download and discover medieval fortress in this new ultimate animated HD wallpaper. Look at the medieval castle in full 3D. |
Tyrannosaurus Rex
| | |
| --- | --- |
| | Discover prehistoric dinosaurs world and watch Tyrannosaurus Rex. Try this live screen saver for PC and visit dinosaurs age. |
Great Pyramids
| | |
| --- | --- |
| | Visit ancient Egypt, the cradle of civilization. Explore old ruins and look at the Great Pyramids in this cool egyptian 3D saver. |
Futuristic City
| | |
| --- | --- |
| | Do you like Science Fiction Try a Futuristic City and take a nice tour into the future. Look at the future on your desktop. |
Western Railway
| | |
| --- | --- |
| | Visit a small western town on the legendary old train. Try this amazing railroad sceensaver and enjoy the Wild West. |
Vintage Aircraft
| | |
| --- | --- |
| | Do you love airplanes Watch the legendary airplanes of the early 20th century with Vintage Aircraft on your computer. |
Stock Car Racing
Next Please cut and paste new entries to the bottom of this page, creating a new monthly archive (by closing date) when necessary.,www.cardpostage.com . vacanza,Best screensavers collection - over 500 screensavers and live animated wallpapers for Windows, Mac, Android: seasonal, holidays, nature, sci-fi and more
Bliss (image) - Wikipedia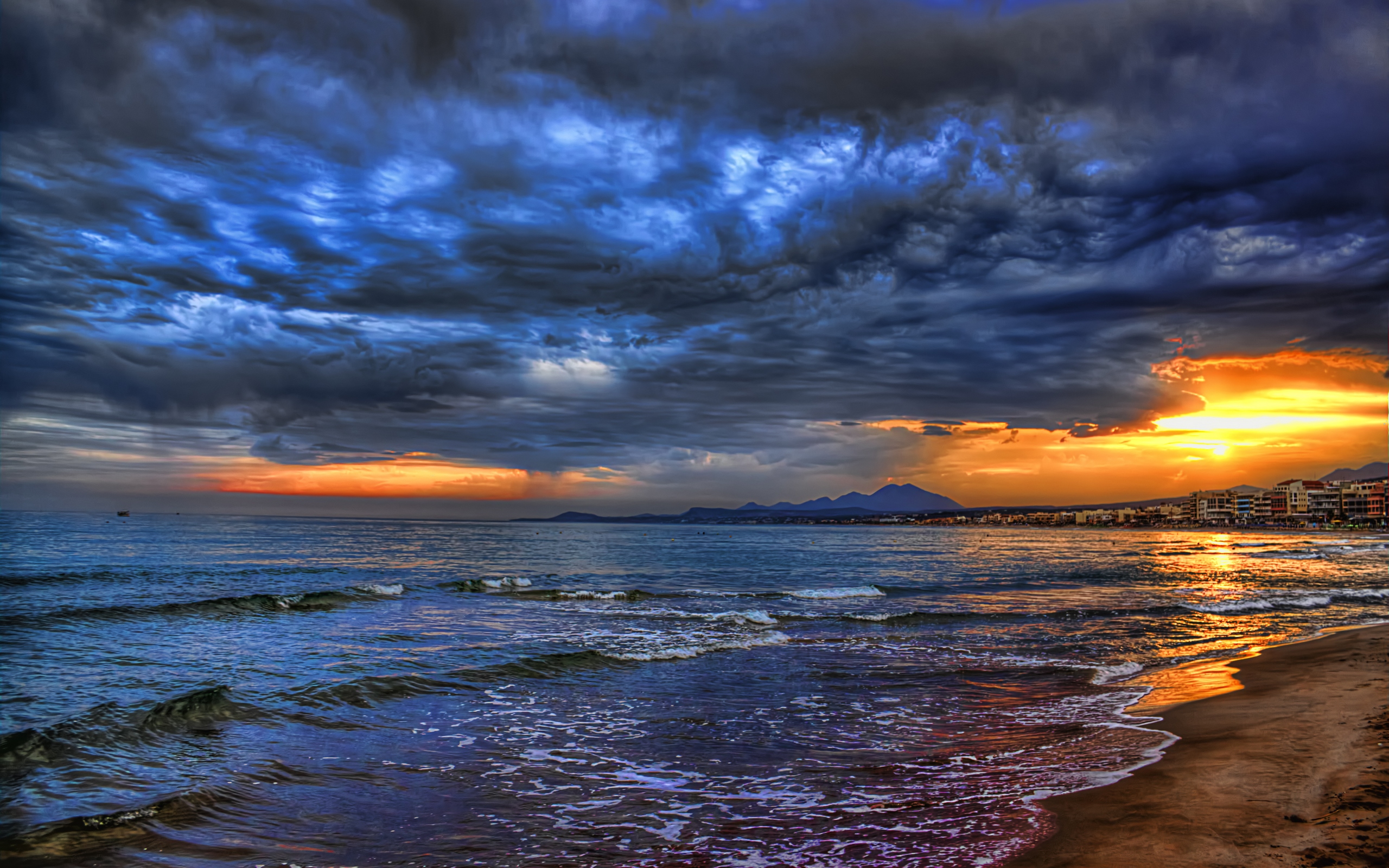 Forest Walk Autumn Forest Autumn Wonderland Halloween Village
Turn your monitor into a realistic space shuttle window!
Give a Christmas gift to your desktop – install Snow Village 3D Screensaver!
A fall evening in a little village clad in a golden attire of fallen leaves.
Learn about the peoples of the world and their most remarkable representatives.
Christmas is approaching fast, and work in the Santa's castle is in full swing!
The most dangerous species to humans — the great white shark is now on your monitors!
Spring has arrived: nature is reviving, and our little village is reviving along with it!
A stunning 3D screensaver demonstrating White Christmas in all of its beauty!
Cool spooky Halloween 3D screensaver for the entire family Barn Yarn CE
Boo!
The gentle waves won't wash away your desktop icons but they'll help you relax!
3D Special Effects Screensavers 2 - FreeSaver
Download 22 free high resolution Xiaomi Redmi Note wallpapers which are sure to bring your phone's screen to life. The wallpapers are suitable for Xiaomi Redmi Note 3, Xiaomi Redmi Note 4 and Xiaomi Redmi Pro smartphones. We have created these wallpapers using bright colorful images from various categories, including nature, cars, flowers, abstract art, sunset, birds, butterflies, mountains, beaches and more. Download the images using the gallery or through individual image links given below.
Free Xiaomi Redmi Note Wallpapers Gallery
Continue reading "22 Free Xiaomi Redmi Note Wallpapers Hi Res"
Huge selection of beautiful wallpapers for Xiaomi Mi Mix 2 phones. These colorful wallpapers are sure to make your phone's background stand out from others. The images are 1080 x 2160 pixels in size to match the screen resolution of your phone. Download them all today and show off your phone to the world.
Download from the Gallery:
Continue reading "20 Free New Xiaomi Mi Mix 2 Phone Wallpapers 1080 x 2160"
We have a great collection of free wallpapers and backgrounds for your Vivo X-20 smartphone. Beautify your phone using our high resolution vibrant wallpapers designed to fit your phone's screen perfectly. The wallpapers are 1080 x 2160 pixels in size. Category of pictures include nature, flowers, mountains, snow, and more. Tap to view the larger image and tap and hold the larger image to download.
If you own a Oppo R11 phone, you already have a good taste when it comes to style. Your beautiful phone deserves some beautiful high quality colorful wallpapers. Bring your R11's vibrant screen to life with these amazing high resolution 1080 x 2160 background pictures. Picture collection includes nature, flowers, animals, mountains, waterfalls, colors, and more. To change the wallpapers in your Android phone, follow these steps: Tap on the thumbnail of the image you like to view the larger image. Tap and hold on the large picture to download it. Then press the Home button and tap and hold on a blank area of the home screen. Tap Wallpapers and Themes. Select the wallpaper you downloaded from the gallery and tap Set as Wallpaper or Apply.
Download 28 high resolution Galaxy Note 8 wallpapers for free. Our wallpaper collection has everything you are looking for to beautify your amazing phone. Pictures include scenic waterfronts, mountains, lakes, sunsets, waterfalls, abstract art, exotic cars, birds, animals, flowers, roses and more. Tap on the thumbnail to view the large picture. Wallpapers are 1440 x 2960 pixels in size to fit the screen of Galaxy Note 8.
Do you love cats just as much as we do Our furry friend can easily be the cutest thing in the world. We have put together 50 high resolution  backgrounds of all types of cats and cute little kittens for you to download. Images are 1920 x 1080 pixels in size, designed to fit the most used screens in the world. Use the comment form below to let us know which one is your favorite picture. Enjoy!
Samsung Galaxy A5 boasts a 5.2″ screen with 1080×1920 (FHD) main display. This high resolution phone deserves some high resolution free wallpapers. That is why we are giving away 22 free high quality wallpapers for your amazing phone! Our collection of free background includes nature, landscape, scenery, beaches, flowers, birds, sunsets, colorful abstract images and more. Enjoy the free gift. To change your wallpaper in Samsung Galaxy A5, follow these steps: Tap on the thumbnail of the image you like to view the larger image. Tap and hold on the picture to download it. Then press the Home button and tap and hold on a blank area of the home screen. Tap Wallpapers and Themes. Select the wallpaper you downloaded from the gallery and tap Set as Wallpaper or Apply.
Rainbows are one of nature's most wonderful display of colors. Beautify your desktop computer with these amazing high quality rainbow wallpapers. Images are 1920 x 1280 pixels in size. You will find all sorts of rainbow picture in the collection, including double rainbows and rainbows on scenic landscapes and waterfalls. Enjoy!
iPhone X was released on November 3, 2017 and features a large 5.8 in display. We have some amazing free wallpapers to make the display of your high end device come to life with brilliant colors. The wallpapers are 1579 x 2890 pixels in size, designed to take into consideration the parallax effect and for perfect fit. Enjoy!
Download unique free Google Pixel 2 wallpapers! Wallpapers are 1440 x 2880 pixels in size. Our high quality wallpapers will fill your screen with beautiful colours. Pictures include beaches, sunset, mountains, landscapes and more.
Enjoy free high quality iPhone 8 wallpapers with nature theme. Pictures include birds, flowers, trees, scenic landscape, waterfall and more. The wallpapers are 2662 x 2662 pixels in size which works seamlessly with iPhone 8 parallax effect. 
Download high quality Samsung Galaxy S8 Wallpapers, for free! The wallpapers are 1440×2960, carefully designed to fit your smartphone perfectly. Pictures include mountains, cats, flowers, scenaries and more.
Download high quality free Samsung Galaxy S7 and S7 Edge wallpapers. Tap and hold on the image to download. 10 free nature landscape images to choose from.
Here are 17 free high quality new Samsung Galaxy Tab S2 wallpapers. The images include such categories as flowers, nature, scenic, landscapes, animals, sunset, space and more.
We have 10 high resolution wallpaper images for the new Samsung Galaxy Note 5. Images are 1440 x 2560 pixels in resolution. Download them all for free Meg Dia - Diamonds Dot3pm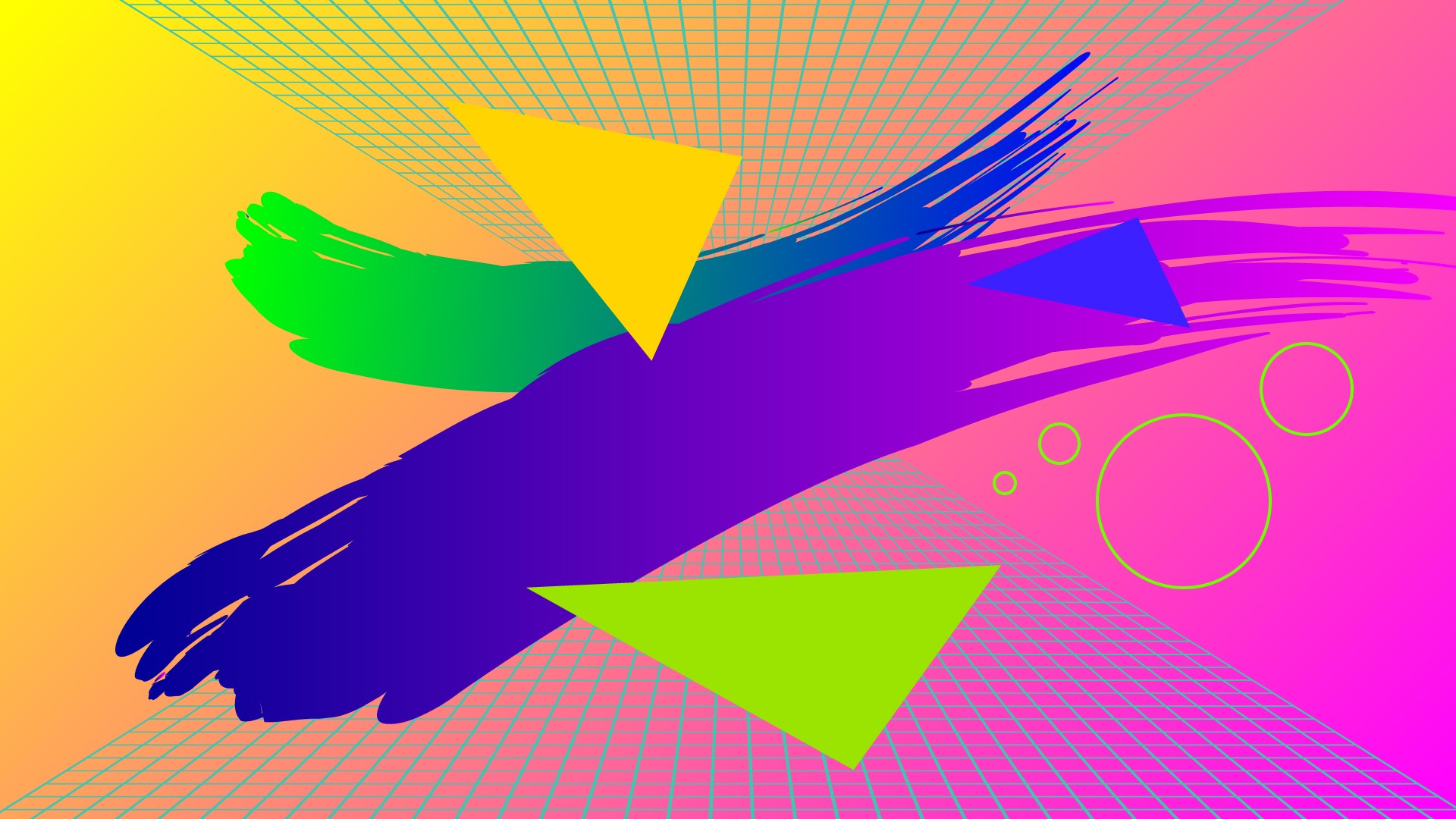 Next Free 3D Special Effects Screensavers Page . 3D Aquarium Screensaver Colorful real-time 3D aquarium with bubbles raising and fish swimming around.,FREE Animated Screensavers - Premium 3D Screensavers - Free Download,Atlantic Tang Aquarium Wallpaper Atlantic Tang wallpapers. The Atlantic Tang Aquarium animated wallpapers and screensavers features different species of friendly .
VoodooFiles.com - 3dfx 3dfx help All Games Tweaks and .
Although studying creativity is considered a legitimate scientific discipline nowadays, it is still a very young one. In the early 1970s, a psychologist named J. P. Guilford was one of the first academic researchers who dared to conduct a study of creativity. One of Guilford's most famous studies was the nine-dot puzzle. He challenged research subjects to connect all nine dots using just four straight lines without lifting their pencils from the page. Today many people are familiar with this puzzle and its solution. In the 1970s, however, very few were even aware of its existence, even though it had been around for almost a century.
If you have tried solving this puzzle, you can confirm that your first attempts usually involve sketching lines inside the imaginary square. The correct solution, however, requires you to draw lines that extend beyond the area defined by the dots.
At the first stages, all the participants in Guilford's original study censored their own thinking by limiting the possible solutions to those within the imaginary square (even those who eventually solved the puzzle). Even though they weren't instructed to restrain themselves from considering such a solution, they were unable to "see" the white space beyond the square's boundaries. Only 20 percent managed to break out of the illusory confinement and continue their lines in the white space surrounding the dots.
The symmetry, the beautiful simplicity of the solution, and the fact that 80 percent of the participants were effectively blinded by the boundaries of the square led Guilford and the readers of his books to leap to the sweeping conclusion that creativity requires you to go outside the box. The idea went viral (via 1970s-era media and word of mouth, of course). Overnight, it seemed that creativity gurus everywhere were teaching managers how to think outside the box.
Management consultants in the 1970s and 1980s even used this puzzle when making sales pitches to prospective clients. Because the solution is, in hindsight, deceptively simple, clients tended to admit they should have thought of it themselves. Because they hadn't, they were obviously not as creative or smart as they had previously thought, and needed to call in creative experts. Or so their consultants would have them believe.
The nine-dot puzzle and the phrase "thinking outside the box" became metaphors for creativity and spread like wildfire in marketing, management, psychology, the creative arts, engineering, and personal improvement circles. There seemed to be no end to the insights that could be offered under the banner of thinking outside the box. Speakers, trainers, training program developers, organizational consultants, and university professors all had much to say about the vast benefits of outside-the-box thinking. It was an appealing and apparently convincing message.
Indeed, the concept enjoyed such strong popularity and intuitive appeal that no one bothered to check the facts. No one, that is, before two different research teams—Clarke Burnham with Kenneth Davis, and Joseph Alba with Robert Weisberg—ran another experiment using the same puzzle but a different research procedure.
Both teams followed the same protocol of dividing participants into two groups. The first group was given the same instructions as the participants in Guilford's experiment. The second group was told that the solution required the lines to be drawn outside the imaginary box bordering the dot array. In other words, the "trick" was revealed in advance. Would you like to guess the percentage of the participants in the second group who solved the puzzle correctly Most people assume that 60 percent to 90 percent of the group given the clue would solve the puzzle easily. In fact, only a meager 25 percent did.
What's more, in statistical terms, this 5 percent improvement over the subjects of Guilford's original study is insignificant. In other words, the difference could easily be due to what statisticians call sampling error.
Let's look a little more closely at these surprising results. Solving this problem requires people to literally think outside the box. Yet participants' performance was not improved even when they were given specific instructions to do so. That is, direct and explicit instructions to think outside the box did not help.
That this advice is useless when actually trying to solve a problem involving a real box should effectively have killed off the much widely disseminated—and therefore, much more dangerous—metaphor that out-of-the-box thinking spurs creativity. After all, with one simple yet brilliant experiment, researchers had proven that the conceptual link between thinking outside the box and creativity was a myth.
Of course, in real life you won't find boxes. But you will find numerous situations where a creative breakthrough is staring you in the face. They are much more common than you probably think ccleaner 2012 SERIAL
*From Inside the Box: A Proven System of Creativity for Breakthrough Results
 Copyright 2014 Drew Boyd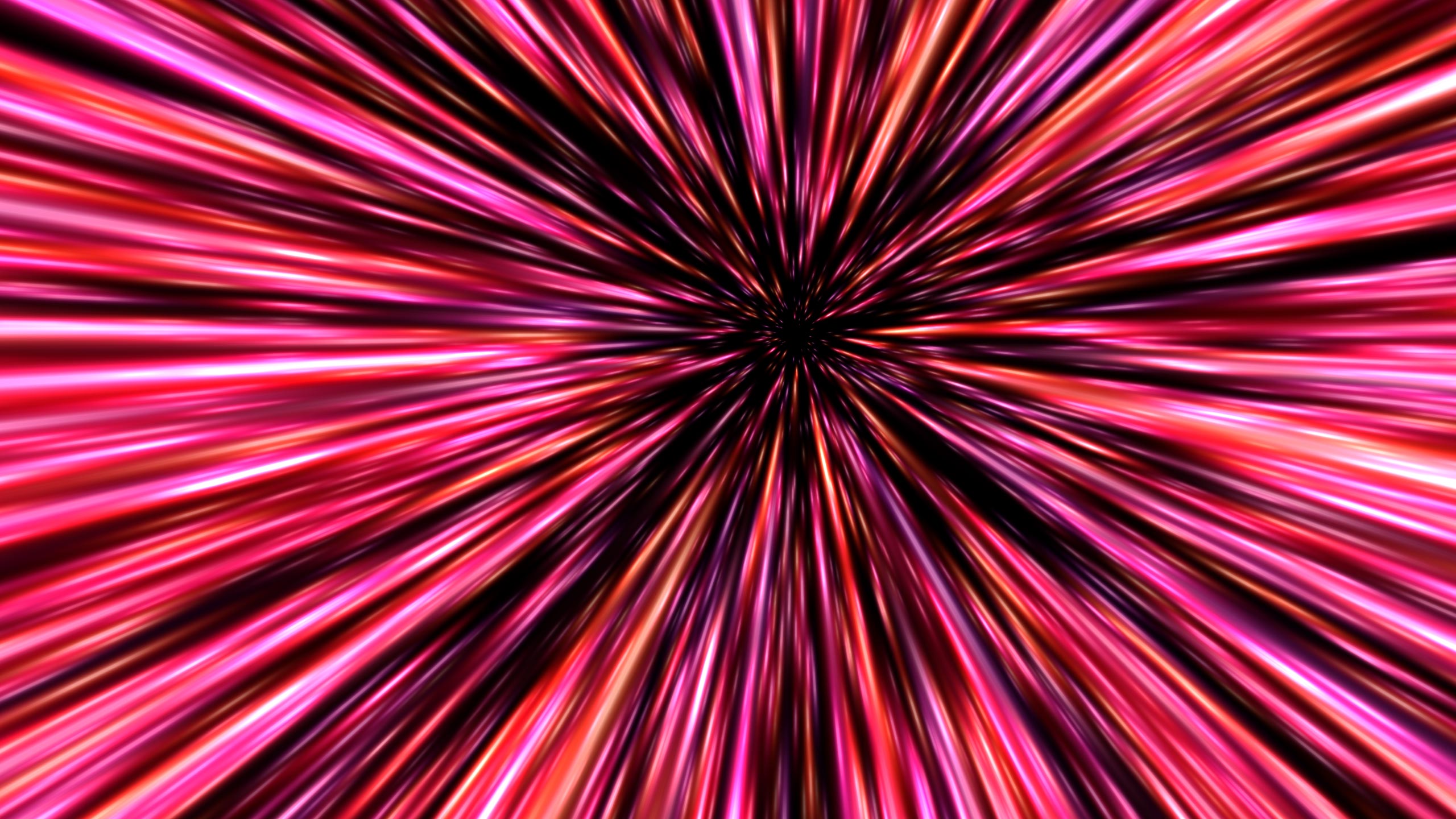 Next The truth behind the universal, but flawed, catchphrase for creativity.,Atlantic Tang Aquarium Wallpaper Atlantic Tang wallpapers. The Atlantic Tang Aquarium animated wallpapers and screensavers features different species of friendly .,Best in class suite of mass notification tools for instant notification on desktop or mobile devices. Deliver urgent mass communication via desktop alert, mobile app .
Bing Images Desktop Wallpaper (77 images)
Update – bug fixes
Some users have reported problems with the main menu crashing since installing the PIXEL update. This has been traced to a bug in the icon handling code for the menu which has now been fixed.
Some users reported issues with syncing their Google accounts in Chromium. This has been traced to a set of outdated Google API keys included in the version of the browser shipped in this image. This has now been fixed with an updated Chromium build.
We recommend everyone install these fixes, whether you updated an existing image or you downloaded a new image.
To get all the fixes, open a terminal and enter:
sudo apt-get update sudo apt-get dist-upgrade
You will need to reboot for the fixes to take effect.
If you still experience problems with any of these after applying the fixes, please let us know in the comments below or on the forums.
Original post starts here…
It was just over two years ago when I walked into Pi Towers for the first time. I only had the vaguest idea of what I was going to be doing, but on the first day Eben and I sat down and played with the Raspbian desktop for half an hour, then he asked me "do you think you can make it better"
Bear in mind that at this point I'd barely ever used Linux or Xwindows, never mind made any changes to them, so when I answered "hmmm – I think so", it was with rather more confidence than I actually felt. It was obvious that there was a lot that could be done in terms of making it a better experience for the user, and I spent many years working in user interface design in previous jobs. But I had no idea where to start in terms of changing Raspbian. I clearly had a bit of a learning curve in front of me…
Well, that was two years ago, and I've learnt an awful lot since then. It's actually surprisingly easy to hack about with the LXDE desktop once you get your head around what all the bits do, and since then I've been slowly chipping away at the bits that I felt would most benefit from tweaking. Stuff has slowly been becoming more and more like my original concept for the desktop; with the latest changes, I think the desktop has reached the point where it's a complete product in its own right and should have its own name. So today, we're announcing the release of the PIXEL desktop, which will ship with the Foundation's Raspbian image from now on.
PIXEL
One of the things I said (at least partly in jest) to my colleagues in those first few weeks was that I'd quite like to rename the desktop environment once it was a bit more Pi-specific, and I had the name "pixel" in my mind about two weeks in. It was a nice reminder of my days learning to program in BASIC on the Sinclair ZX81; nowadays, everything from your TV to your phone has pixels on it, but back then it was a uniquely "computer-y" word and concept. I also like crosswords and word games, and once it occurred to me that "pixel" could be made up from the initials of words like Pi and Xwindows, the name stuck in my head and never quite went away. So PIXEL it is, which now officially stands for "Pi Improved Xwindows Environment, Lightweight".
What's new
The latest set of changes are almost entirely to do with the appearance of the desktop; there are some functional changes and a few new applications, about which more below, but this is mostly about making things look nicer.
The first thing you'll notice on rebooting is that the trail of cryptic boot messages has (mostly) gone, replaced by a splash screen. One feature which has frequently been requested is an obvious version number for our Raspbian image, and this can now be seen at the bottom-right of the splash image. We'll update this whenever we release a new version of the image, so it should hopefully be slightly easier to know exactly what version you're running in future.
I should mention that the code for the splash screen has been carefully written and tested, and should not slow down the Pi's boot process; the time to go from powering on to the desktop appearing is identical, whether the splash is shown or not.
Desktop pictures
Once the desktop appears, the first thing you'll notice is the rather stunning background image. We're very fortunate in that Greg Annandale, one of the Foundation's developers, is also a very talented (and very well-travelled) photographer, and he has kindly allowed us to use some of his work as desktop pictures for PIXEL. There are 16 images to choose from; you can find them in /usr/share/pixel-wallpaper/, and you can use the Appearance Settings application to choose which one you prefer. Do have a look through them, as Greg's work is well worth seeing! If you're curious, the EXIF data in each image will tell you where it was taken.
Icons
You'll also notice that the icons on the taskbar, menu, and file manager have had a makeover. Sam Alder and Alex Carter, the guys responsible for all the cartoons and graphics you see on our website, have been sweating blood over these for the last few months, with Eben providing a watchful eye to make sure every pixel was exactly the right colour! We wanted something that looked businesslike enough to be appropriate for those people who use the Pi desktop for serious work, but with just a touch of playfulness, and Sam and Alex did a great job. (Some of the icons you don't see immediately are even nicer; it's almost worth installing some education or engineering applications just so those categories appear in the menu…)
Speaking of icons, the default is now not to show icons in individual application menus. These always made menus look a bit crowded, and didn't really offer any improvement in usability, not least because it wasn't always that obvious what the icon was supposed to represent… The menus look cleaner and more readable as a result, since the lack of visual clutter now makes them easier to use.
Finally on the subject of icons, in the past if your Pi was working particularly hard, you might have noticed some yellow and red squares appearing in the top-right corner of the screen, which were indications of overtemperature or undervoltage. These have now been replaced with some new symbols that make it a bit more obvious what's actually happening; there's a lightning bolt for undervoltage, and a thermometer for overtemperature.
Windows
If you open a window, you'll see that the window frame design has now changed significantly. The old window design always looked a bit dated compared to what Apple and Microsoft are now shipping, so I was keen to update it. Windows now have a subtle curve on the corners, a cleaner title bar with new close / minimise / maximise icons, and a much thinner frame. One reason the frame was quite thick on the old windows was so that the grab handles for resizing were big enough to find with the mouse. To avoid this problem, the grab handles now extend slightly outside the window; if you hold the mouse pointer just outside the window which has focus, you'll see the pointer change to show the handle.
Fonts
Steve Jobs said that one thing he was insistent on about the Macintosh was that its typography was good, and it's true that using the right fonts makes a big difference. We've been using the Roboto font in the desktop for the last couple of years; it's a nice-looking modern font, and it hasn't changed for this release. However, we have made it look better in PIXEL by including the Infinality font rendering package. This is a library of tweaks and customisations that optimises how fonts are mapped to pixels on the screen; the effect is quite subtle, but it does give a noticeable improvement in some places.
Login
Most people have their Pi set up to automatically log in when the desktop starts, as this is the default setting for a new install. For those who prefer to log in manually each time, the login screen has been redesigned to visually match the rest of the desktop; you now see the login box (known as the "greeter") over your chosen desktop design, with a seamless transition from greeter to desktop.
Wireless power switching
One request we have had in the past is to be able to shut off WiFi and/or Bluetooth completely, particularly on Pi 3. There are now options in the WiFi and Bluetooth menus to turn off the relevant devices. These work on the Pi 3's onboard wireless hardware; they should also work on most external WiFi and Bluetooth dongles.
You can also now disconnect from an associated wireless access point by clicking on its entry in the WiFi menu.
New applications
There are a couple of new applications now included in the image.
RealVNC have ported their VNC server and viewer applications to Pi, and they are now integrated with the system. To enable the server, select the option on the Interfaces tab in Raspberry Pi Configuration; you'll see the VNC menu appear on the taskbar, and you can then log in to your Pi and control it remotely from a VNC viewer.
The RealVNC viewer is also included – you can find it from the Internet section of the Applications menu – and it allows you to control other RealVNC clients, including other Pis. Have a look here on RealVNC's site for more information.
Please note that if you already use xrdp to remotely access your Pi, this conflicts with the RealVNC server, so you shouldn't install both at once. If you're updating an existing image, don't run the sudo apt-get install realvnc-vnc-server line in the instructions below. If you want to use xrdp on a clean image, first uninstall the RealVNC server with sudo apt-get purge realvnc-vnc-server before installing xrdp. (If the above paragraph means nothing to you, then you probably aren't using xrdp, so you don't have to worry about any of it!)
Also included is the new SenseHAT emulator, which was described in a blog post a couple of weeks ago; have a look here for all the details.
Updates
There are updates for a number of the built-in applications; these are mostly tweaks and bug fixes, but there have been improvements made to Scratch and Node-RED.
One more thing…
We've been shipping the Epiphany web browser for the last couple of years, but it's now starting to show its age. So for this release (and with many thanks to Gustav Hansen from the forums for his invaluable help with this), we're including an initial release of Chromium for the Pi. This uses the Pi's hardware to accelerate playback of streaming video content.
We've preinstalled a couple of extensions; the uBlock Origin adblocker should hopefully keep intrusive adverts from slowing down your browsing experience, and the h264ify extension forces YouTube to serve videos in a format which can be accelerated by the Pi's hardware.
Chromium is a much more demanding piece of software than Epiphany, but it runs well on Pi 2 and Pi 3; it can struggle slightly on the Pi 1 and Pi Zero, but it's still usable. (Epiphany is still installed in case you find it useful; launch it from the command line by typing "epiphany-browser".)
How do I get it
The Raspbian PIXEL image is available from the Downloads page on our website now. Note that the uncompressed image is over 4GB in size, and some older unzippers will fail to decompress it properly. If you have problems, use 7-Zip on Windows and The Unarchiver on Mac – both are free applications which have been tested to decompress the file correctly.
To update an existing Jessie image, type the following at the command line:
sudo apt-get update sudo apt-get dist-upgrade sudo apt-get install -y rpi-chromium-mods sudo apt-get install -y python-sense-emu python3-sense-emu sudo apt-get install -y python-sense-emu-doc realvnc-vnc-viewer
and then reboot.
If you don't use xrdp and would like to use the RealVNC server to remotely access your Pi, type the following:
sudo apt-get install -y realvnc-vnc-server
As always, your feedback on the new release is very welcome; feel free to let us know what you think in the comments or on the forums Dr Web Anti-Virus Security Space 8.0.0.11210 Final
Related articles
Beini - Oficial BEINIActivar Windows Vista [Todas Las Versiones] x86 32-bit x64 64-bit 100% FULL [MEGA],Web especializada en auditorias wifi, descarga beini,descarga wifiway, descargar wifislax, y aprende a usarlo con nuestros video tutoriales.,cdlinux,pin, .
Keygen - Wikipedia KeygenСледите за новостями политики, культуры и спорта круглосуточно в прямом эфире rfi.,The new DRF Bets wagering experience is here! Streamlined wagering, integrated Beyers Closer Looks, multiple video windows, and a best-in-class mobile experience.,Результаты поиска
Антивирус avast! - лучший бесплатный антивирус Avast!avast! :2018-04-18,01.07.2013 Третий год лицензии на avast! в подарок! До 31 июля 2013 года компания Авсофт дарит третий .,Download free virus protection for Windows PC. Avast offers modern antivirus for today's complex threats. Fast, simple, and 100% free. Try it today!