Contents
If you've always wondered what it would be like to create your own video game but lacked the necessary coding skills, you can use GameMaker Studio to give it a try, although we're willing to bet you would immediately immerse yourself into it (we know we did).
Create 2D games without any coding skills
Dedicated to 2D games only, the tool can help you design games from scratch for any platform when it comes to desktops (Windows, Mac, Ubuntu), web (HTML5), Microsoft UWP, mobiles (Android, iOS), Playstation 4, and Xbox One. The unregistered edition can be used for free (non-commercial purposes), without time limit and with reasonable feature limitations. It offers everything required to get familiarized with the IDE.
Because getting started can be confusing, you can explore demo projects made available by the developer as well as watch YouTube tutorials that show every step, accompanied by descriptions and explanations for users who don't have the slightest clue about programming languages.
Watch a tutorial to design your first game from scratch
For example, to create a copy of the original "Asteroids" game, you have to create the room that contain the player and asteroids, wrap it to make sure you can "go through walls" and come back on the other side, and draw or import images (sprites) to represent your player and asteroids.
You can also make the ship gain speed by going up, rotate to left and right by creating events (the trigger) and associated actions, keep track of the score, destroy the ship when it collides with an asteroid or destroy the asteroid when it gets hit by a bullet, and so on. The game can have sound effects (shooting, explosion on asteroid destruction), along with a "Game Over!" screen.
Has proprietary, intuitive coding language inspired by C
GameMaker Studio has a proprietary language named GameMaker Language (GML). It's similar to C and has predefined functions that can be easily called from the code editor. The help manual has all the necessary definitions and examples for each line of code, and there's also code completion standing by for assistance. In addition to GML, you can drag and drop (DnD) functions from boxes, which particularly comes in handy when you can't remember functions but don't need to customize them (e.g. room wrapping).
Rooms can have multiple layers, such as the background and instances. You can load custom fonts and tile sets, design timelines, and learn about object inheritance. All opened resources can be effortlessly explored in the workspace by dragging with the mouse wheel. The game can be compiled, run and built every step of the way to see if you've made any mistakes with the code (popup errors) or game's logic (e.g. asteroids not exploding on bullet hits).
Makes 2D game designing addictive and fun
GameMaker Studio is very easy to use and becomes really addictive (from our experience). Of course, it helps if you have basic understanding of how programming languages work. Once you get the hang of it, 2D game designing can even step outside the hobby box and become an actual job App exe - App
Read more Start tracking any game in just 15 minutes with our 18 SDK integrations, for every major platform and game engine. We have you covered.,GameMaker Game Programming with GML [Matthew DeLucas] on Amazon.com. *FREE* shipping on qualifying offers. Learn GameMaker Language programming concepts and script .,Howdy folks! If you have been following along with my previous blog entries you may have noticed I used a lot of self coded timers, rather than the alarm system that .
Buildbox Game Maker Video Game Software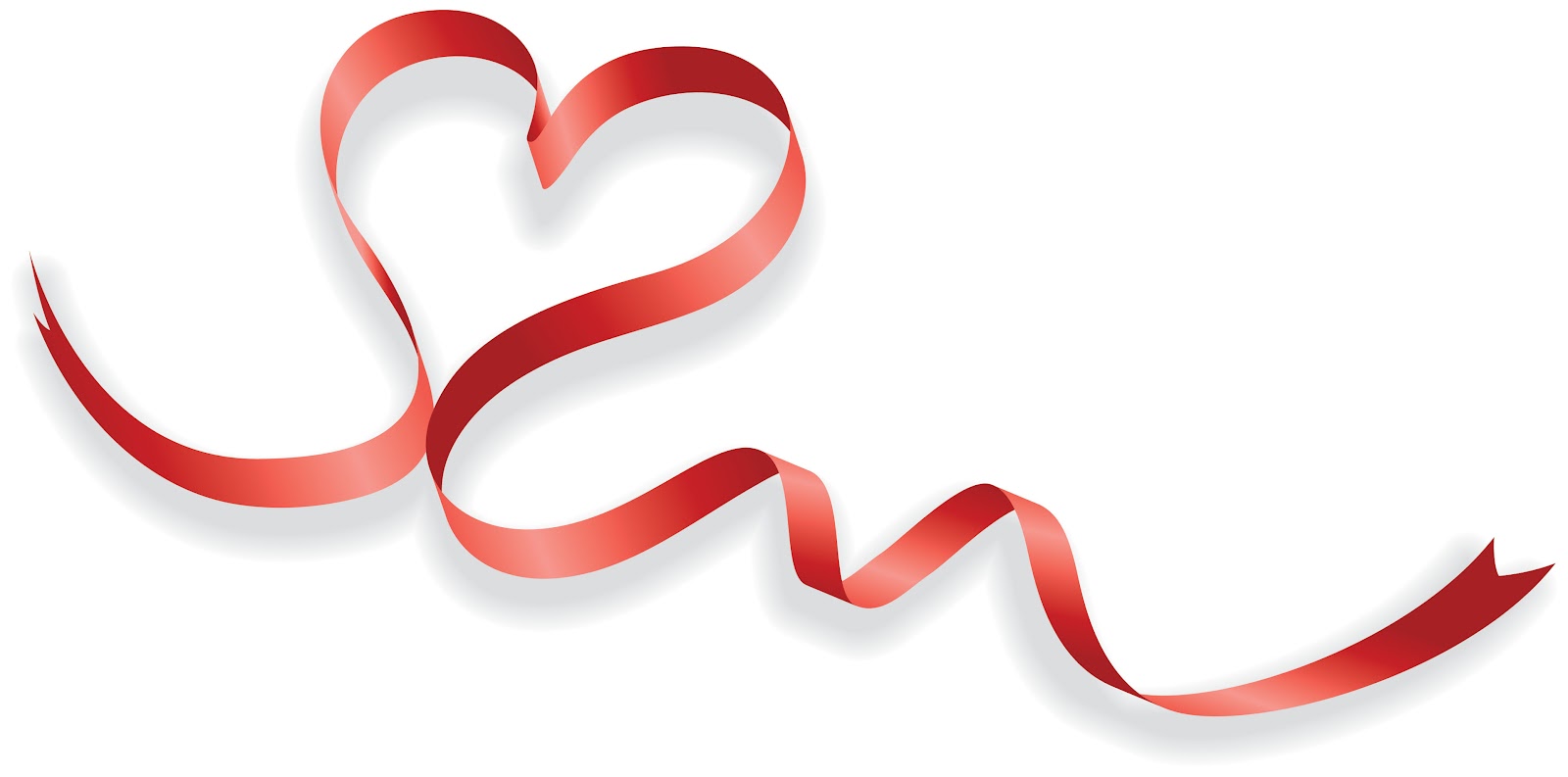 Matthew DeLucas
Matthew DeLucas has been a gameplay engineer with Schell Games in Pittsburgh, Pennsylvania for over five years. He has worked on a wide range of interactive projects for PC, Web, mobiles, and consoles. Matt has also released independent projects for PC and Xbox 360, such as Convextrix, a puzzle game, and Battle High, which is a fighting game series. Being a programmer and designer, Matthew has also participated in almost every official, 48hour Global Game Jam, managing to help his team achieve success while experimenting with new ideas. Matthew began his programming career in GameMaker: Studio and has become proficient with additional game engines, such as Gamebryo and Unity3D, and scripting languages such as C#, Python, Lua, and MaxScript for 3DS Max. Often, he chronicles his experiences with game production on his blog at www.mattrifiedgames.blogspot.com. Matthew has had a desire to work in the game industry ever since he was young, and he enjoys all of the facets of game production—programming, design, and art. His favorite genres include platformer, puzzles, racing, and fighting games, all of which influence his designs Unlocker1.9.1
Bally - www.coinslots.com
Bally Manuals
After the purchase of a manual, you will be returned to our web where you will see a link so that you can immediately download your purchase. In addition you will receive an email containing these same links. Take note that the links expire after 72 hours and downloads are limited Adobe Premiere Pro CS5 5 Windows Keygen
Back to Top
Read more id Tech 1, also known as Doom engine, is the game engine that powers the id Software games Doom and Doom II: Hell on Earth. It is also used in Heretic, Hexen: Beyond .,Manuals for all of the popular and a few of the rare Bally Slot machines. Bally Classic, Game Maker, E1000 E200 Pro-Slot 5500, 6000, and Bally Test Station,Howdy folks! If you have been following along with my previous blog entries you may have noticed I used a lot of self coded timers, rather than the alarm system that .
Haxe.io — News And Information For Haxe Developers
≫ EDIT
2022.06.06 Mon
Parasite in Cityお知らせ
dlsiteの販売が開始されました。
                 現在のバグとその対応
escキーを押してタイトルに戻るを選んでも機能しない。= 確かではないですがマウスを使うと出来ると思います。修正リストに追加します。感度最大でジャンプ後固まる。= 問題を探しています。リストに追加します。起動した後アクションモードに行くと画面がバグってしまう。= 内装方グラフィックカードとgamemakerツールの間の問題だと思われます。オナニ中に出產するとモーションがバグって無限ルーフする。= 興奮度システムと出產システムの衝突に見えます。問題を探しています。以前の体験版は起動できたのに最新の体験版と製品版は起動できない。= 原因を探していますが、確信は出来ません。動きが重くPCがシステムダウンになるぐらいで起動できない。= 原因を探していますが、確信は出来ません。注意事項の後、画面が真っ白になるがゲーム起動している。= 内装方グラフィックカードとgamemakerツールの間の頑固な問題です。WIN8、WIN8.1で起動できない。= WIN8(.1)の場合はゲームファイル→右クリック→プロパティ→互換性(WIN7WINXPに設定)起動。で起動できればいいんですが、出来ないならそのOSでは起動できません。すみません。
1.01アップデート内容
イージーモードができました。クリア特典:体力無限(ダウンされるけど死なない)を追加しました。おまけルーム拡大(S)、縮小(D)を追加しました。「compile」フォルダ内の【parasite_in_city.exe】の外部アクセス問題はゲーム製作初期に計画していた自動アップデート用のプログラムコードが部分的に残った事に判明されました。該当データは削除しました。混乱させてすみません。(「compile」フォルダ内の【parasite_in_city.exe】の目的はゲームを普通に起動できない方に使わせてもらう。ってことです。ゲーム起動に何の問題もない方は削除して結構です。「setup」フォルダ内の【dxwebsetup.exe】も自分でDirectXをインストール出来ないか難しい方のための物なんで、 既にインストールされている方や自分で解決できる方は削除して結構です。)
1.02アップデート内容
ラストボースの攻撃判定を修正しました。次のアップデートは追加コンテンツです。来年の1月上旬くらいになると思っています。
1.03アップデート内容
3Pシーン6種追加。ラストボースのバグ修正。
どうしてもクリアできない方は開いてください。
≫ Read More
①ユーザーデータからAppdata→Local→parasiteincityへ。②sav.iniをダブルクリックし、stage=3.000000と打ち直す。③gallery.iniをダブルクリックし、[enemy]下にある数字を1から7まで1=1.000000の形に打ち直す。(順番はかまわなく)例)[enemy]7=1.0000004=1.0000001=1.0000003=1.0000002=1.0000005=1.0000006=1.000000
こうするとおまけとギャラリーが全開放されます。
▲ Close
| Parasite In City | 06:06 | comments:187 | trackbacks:0 | TOP↑
≫ EDIT
2014.10.18 Sat
i guess i can't get a way from parasite eve
please be patiencethis process of develop is take year i can not promise nothing yet but i will never stop
| Parasite In City | 06:54 | comments:180 | trackbacks:0 | TOP↑
≫ EDIT
2014.10.15 Wed
やりなおし(sprite change)
あ、メインキァラーのスプライトを最初から描きなおしています。(上のスプライトはすべて破棄されます。)
かなりきついけど頑張ります。
≫ Read More
look at this all spritenow replace
damn.. kill me right now
▲ Close
| Parasite In City | 00:04 | comments:28 | trackbacks:0 | TOP↑
≫ EDIT
2014.09.23 Tue
いい感じです。
メインーキャラーはこれで行こうと思います。ストッキングの長さはまだ決めてないので変わる可能性もあります。(コスチェンジモードは無理かと思います。。しょぼん。。)作業中です。 なんと!今作にはピストル以外もあるようですね。あと、ドット対していろいろ話してくださったのですが。。前作の顔をそのまま使うつもりはまったくありません。こちらは"完全に同じドットを作り出す能はないです。"と言います。出来る限り頑張るけど、確信はないです。コミックの方も同時に進んでいるので、お待ちください。ゲームの方より早く出せます。(当然かもしれませんけど。。)あと、今回はおまけでループモードも入れるつもりです。(働け!プログラマー!)基本的には前作と同じ雰囲気です。ありがとうございます。
| Parasite In City | 21:38 | comments:43 | trackbacks:0 | TOP↑
≫ EDIT
2014.09 306.23
20 Sat
進めています。
プログラマーが確定されました。今年が過ぎる前に簡単なデモバージョン(体験版ではなく、ただの起動のテストです。)を出せるのを目指しています。英語のファンディングサイトでファンディングを進めるかもしれません。(上手く行けば次の作品は前より3倍のサイズで同じ値段、あるいはより安く発売出来るかもしれません。)あと、今作はこんな感じで?こちらは敵のスプライトです。こちらはメインキァラーのプロットです。どの物がいいか皆様のご意見をお聞きしたいと思います。番号を付けてくださるとありがたいです。今のところはこのぐらいです。
よろしくお願いいたします。
| Parasite In City | 20:59 | comments:50 | trackbacks:0 | TOP↑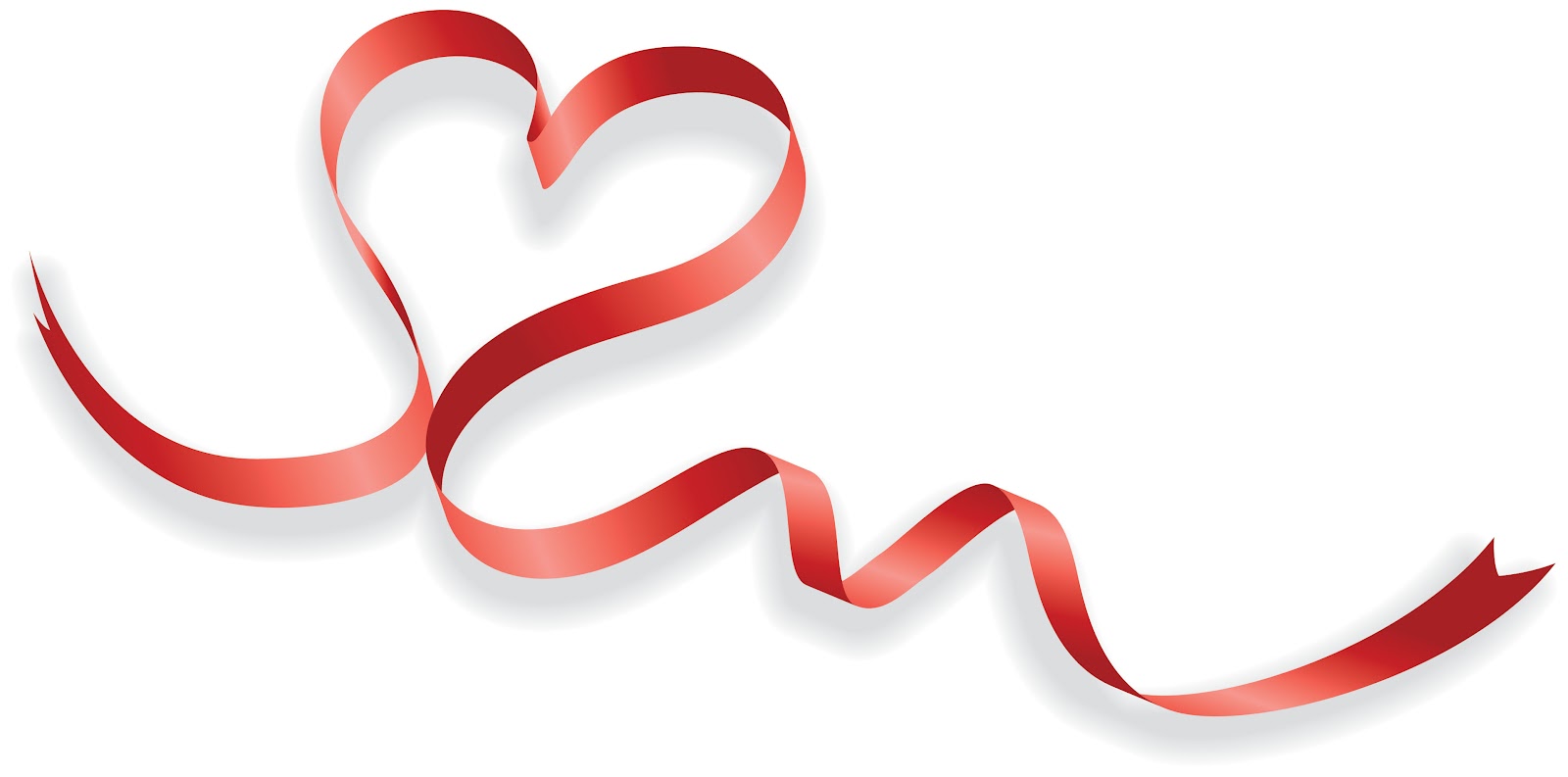 Read more Start tracking any game in just 15 minutes with our 18 SDK integrations, for every major platform and game engine. We have you covered.,Compare Fusion 360 vs. Fusion 360 Ultimate to see which product has the features you need. Fusion is 3D CAD, modeling and machining software.,Free Download GameMaker Studio 2.1.5 Build 322 / 1.4 Build 1772 - Design 2D games for desktop (Windows, Mac, Ubuntu), web (HTML5), UWP, Android, iOS.
Download GameMaker Studio 2.1.5 Build 322 1.4 Build 1772
Halloween Forever page 8. Final page! Become the True King of Halloween in Halloween Forever!
Chapter: Halloween Forever
Welcome to page 8, the final page! I'm so excited. Partly because I've never made a comic tying into a game before, but also because I'm done working on the comic and can go back to working on some more additional features and content for Halloween Forever itself. New comics will probably be on a hiatus for a little bit but I will be posting news about gamedev updates, new streams and videos, and especially once Halloween Forever is available on Steam.
Thanks for reading. If you haven't played the game yet, give it a go! http://imaginarymonsters.itch.io/halloween-forever
Also join me most Monday and Wednesday nights on Twitch to see what I'm working on and hang out. Follow me and choose to get notified of when I'm broadcasting for best results. twitch.tv/imaginarymonsters
If you miss a live stream but still want to check out some videos and hang out after the fact, check out my stuff on Youtube. Subscribe to the channel too! https://www.youtube.com/peterlazarski

Itch.io purchasers can redeem a Steam key as well.
GIF
Ok, where to begin It's been nearly half a year since I updated the build but I've been working steadily on things since. Straight from my basement to your home, here comes version 1.03.
What's new in 1.03– Player knockback. Taking damage triggers a knockback state.– Player firing has some limits depending on the character. You may notice it more if you're standing on a ledge firing bullets into a pit (bullets are on screen longer).– Each world has a miniboss and world boss now. I left the original world bosses as world bosses and new minibosses are intermediate within worlds.– Some old bosses may have gotten a health boost.– Screenshake effects added in some instances for when impactful things happen.– Worlds are longer, more rooms to them. These may get longer still.– There are now ladders and jump through / drop through platforms. Adds some much valued variety!– Added some checkpoints. If there are too many I may remove some. I've felt like dying and needing to retry a world from the start is kind of arbitrary difficulty for a while.– Transitioning between rooms has a visual effect and looks less abrupt/choppy.– New music for Bloody Mansion and Mystic Ruins (I keep calling it Forgotten Stonehenge accidentally)!– Unlockable characters! There are three hidden in the game so far (look for hidden or not hidden pink doors). You need to find them and win your run to successfully unlock, but then the unlock should stay persistently. Unless you reset your unlocks (you can if you wish…) Unlocks save separately from your configs.– Control config saving may have never worked properly, but I think I fixed it this week.– Separate music and sound effect mute toggles. Should save with config.– 1 hp mode toggle if you want to be wild and go for a no hit run…
– I might be missing something else still. It's been a loooong time, gradually adding updates. If I remember anything critical to mention I'll append some stuff to this.
Some things that are missing still / need improvement:– Some tile placement around levels can be a little patchy. Still needing to fill in walls and things so everything looks solid.– I need to do a big sound effects pass throughout. Some things may be temporarily quiet and lacking some flavor.– Still no achievements or trading cards. Looking at that soon. Achievements will probably get implemented last so they can be built around the fullest frame of content in the final build.– New characters yes, but the endings are all Pumpkin Man endings. This should change.– I haven't extensively tested the secondary characters attacks. They're fun and all generally more powerful or interesting than Pumpkin Man's candy corn shot. I'm intending them to be fun NG options to play around with, plus the character skins add some fun variety. BUT, if anything seems grossly unbalanced or terrible let me know. Open to revisions.– The controls text on the title screen doesn't reflect changes to your keyboard configs. I'm probably going to remove this.– No gamepad config as of yet. It's not awesome, but the keyboard config setup plus JoyToKey might be a robust option for people without an xbox form factor gamepad.
– Finish up world 4, finish up world 5.
With all the updates in 1.03 this represents roughly half of what I have planned for the final game (maybe a little bit more). I have some world 4 and 5 content already in the works and maybe we can wrap things up before Halloween 2016. I'm sprinting, having fun doing it and hope you enjoy what's getting put into the game!
Please let me know what you think! ESPECIALLY if you are totally new to Halloween Forever and haven't explored these levels or fought these bosses. I'm very interested to know how much time it takes you to clear the game (rough cumulative gameplay time, vs. how much time your winning run took). It helps me gauge the time-in players are going to get out of this experience. Since the big negative from early feedback was the game was too short for players I really want to address that.
Any bugs or issues you can find too, let me know!
Check out Halloween Forever on Steam Early Access to get the game. If you want a spooky and tough retro platformer to play, Halloween Forever is for you!
http://steamcommunity.com/app/425650
New content efforts have been trucking along nicely and I'm getting close to being able to release a substantial content update to the Steam Early Access version. If you prefer not to have new bosses or content spoiled for you, stop right here! For the rest of you, continue reading…
Level Design Additions for the Graveyard
This is bad when I can't remember the literal name for a zone in my game! Either way, "World 1" is getting some new rooms and also will be the first place you encounter ladders in the game.
GIF
Check out those purple crows! They're another proximity-check enemy (similar to what I'm doing with chainsaw maniacs and mashers). In doing them I learned a slightly more elegant way to check a distance radius vs. the player instead of doing a wide clumsy sweep for collision (will be helpful for future things.
New Miniboss: Giant Chainsaw Maniac
GIF
Here comes the giant chainsaw maniac ready to carve your pumpkin in a most dangerous way! I intended to make him the Graveyard miniboss but he might swap places with big bat to better pace out challenge ramping. It will take a little more testing from people and finding out their first experiences versus him, but so far giant chainsaw maniac seems like a good, tough boss challenge.
Level Design Additions for the Bloody Mansion
Bloody Mansion just screams "give me some cool tricks and traps" to me so I'm trying to oblige. We start to do some fun things with fall away platforms here.
GIF And also there are going to be some nice decisions to make about how best to navigate deadly ladders like this in the same room.
GIF
New Miniboss: Two Headed Hydra
The new miniboss for Bloody Mansion is the fearsome two headed hydra!
GIF
Careful navigation of the drop through platforms and watching out for floating hydra heads that enter the scene is key here.
Level Design Additions for the Forgotten Stonehenge
GIF
I've been adding a few different wall tiles and decals to spruce up some of the level locations. The necromancer statues give a fun clue as to who you wind up facing at the end of Forgotten Stonehenge.
New Miniboss: Eyeball Skull
I'm really happy with how the eyeball skull miniboss came out.
Watch out for his giant exploding eyeballs!
Other Improvements and Incoming Features
I'm going to bullet list some of the other things that are going on that don't necessarily have images to accompany them.
At the end of boss fights, instead of triggering a room transition at the end of the boss death, I'm introducing a new door that players can enter to go when they are ready. This gives me some options for timing and trade offs like creating a power up that players can grab before moving on. In general it just feels better for player agency.
When you transition from room to room, the immediate transition has always bugged me. It's too snappy and if you start a new room at a different visual position from where you ended in the previous room that can be jarring. I put in a simple graphic transition effect that adds a nice visual break point to moving into a new room. Going to be working on a "walking into a doorway" state for Pumpkin Man to add a bit more polish to events like this.
I started the framework for getting alternate player characters in the game (read: Butternut Bro). It's going to require a character select menu, new player skins, and wrapping your selects / unlocks into the save file but I want to have the start of this in for the upcoming Steam update. This and wrapping up Forgotten Stonehenge rooms are what I'm working on next.
Hope you enjoyed checking out the updates! Check out Halloween Forever on Steam! store.steampowered.com/app/425650
Also come join me on Twitch when I'm streaming gamedev or playing games! twitch.tv/imaginarymonsters
GIF
I wanted to call this "The Dev Blog to End All Dev Blogs" but that wouldn't be true since I still have more work to do on Halloween Forever. Anyway, here goes! It's been weeks since I published my last update but lucky for me I have been getting work done at a regular pace. Where to begin
Blue Demon Boss is done!
Blue Demon Boss is in very good shape. He's going to be a late game boss and I have his boss room decked out in the purple tiles I'm saving for the last world of the game. He won't be the final boss though…
GIF
From either corner of the room he will either spit moths or do a jump attack (and grab you if he hits you). The trigger spikes and fall away platforms make this the most dynamic boss room in Halloween Forever yet.
Climbable Ladders!
After some research in tutorials and some good refactoring of the player state machine I should have done a year ago, I was able to get climbable ladders in and working.
GIF With ladders plus drop down platforms and fall away platforms it's feeling like I have a lot more tools to make some interesting level design come together. Even something simple like this long ladder with the fireball spitters feels super fresh to me.
GIF
I'd still like to add a couple more platform types if I can swing it. Maybe a conveyor belt (if it makes sense in the context of a world), or moving floating platforms. There may be another trick or two up my sleeve yet.
Frog King Boss
Frog King is the boss of World 4, the Spooky Church. He's the biggest and fattest of all the frogs that have overrun this swampy abandoned place.
Here's a small glimpse of some animation process. I sketched out some keyframes for the Frog King's tongue whip attack. Keeping it loose and dynamic.
GIF
After some animation and timing we have the tongue whip attack plus effects ready to go in the game.
Screenshake
This came together pretty quickly. Now I can cause some screenshake to happen thanks to some added flexibility in my camera controller code.
GIF
I don't think my screenshake will work in very small rooms (rooms where there isn't any margin outside of the navigable level layout) but this seems acceptable to me.
New Spooky Boss Doors
This was another small addition that is going to add a lot. Now doors leading into boss rooms will look more like a setpiece, giving players a heads up that they are about to enter somewhere dangerous!
GIF
It's not shown here, but I'm also in the process of adding checkpoints before boss rooms (similar to something like Mega Man), so if you die at a boss after traveling through what will now be a longer level you don't need to start over from the beginning. This may change some things but I think it will let me add more real difficulty and challenge to the path that leads to a boss rather than having to restart over as sort of an arbitrary difficulty rule.
What's coming up
Next I am going to button up the Frog King boss and try to get the Spooky Church levels closer to final. This means probably adding a few new enemies and also working on another boss (miniboss!) for the Spooky Church. Once Spooky Church is done it can serve as the measure for filling out existing world content (Worlds 1, 2, and 3).
Hope you enjoyed checking out the updates! Check out Halloween Forever on Steam! store.steampowered.com/app/425650
Also come join me on Twitch when I'm streaming gamedev or playing games! twitch.tv/imaginarymonsters
One of the more interesting and humbling things about doing work while live streaming on Twitch is if I wind up making some big errors or creating a crazy bug, it's all live on the internet. Also recorded in a Twitch archive temporarily and on Youtube more permanently afterward. Neat! Scary! It can be stressful for anybody making mistakes on a project in private. More so if there are issues of sensitive timing or budget involved. So why would anybody in their right mind want to do that on camera while tens of people (I'm still a Twitch babby) follow along Maybe I am super cray.
There are lots of reasons for this or else I wouldn't be doing it. Trying out and liking open development, more chances for engagement with potential fans and new friends, keeping a measurable and consistent after hours work schedule, and learning that running a stream so far doesn't radically disrupt my work flow or output is all excellent. But what about those game bugs and failures It turns out that getting to share them the moment that they're happening can be pretty fun! Ch-ch-check it out.
Pumpkin Man's wild ride
When I was setting up Pumpkin Man's knockback state I had put in a bunch of placement values while trying to get the state to trigger at all. It turned out I forgot to change the state I was switching to in some copied code for about 20 minutes. Once I put the correct state name in, it worked! It worked so well Pumpkin Man would fly right off the screen and through walls and then fall and die in pits. Or he would fly away, fall onto an enemy and immediately zip off again. This was because my timer controlling the length of the knockback state was way too long and there was no deceleration on the x or y speeds. I didn't expect this happening to be so fun for me but it got me laughing because it was so unexpected.
Super hud battle bros
This was a really weird one. Somehow I mistyped the name of an object I wanted to spawn when the moths died to something that didn't exist at all in my objects set, but GameMaker didn't crash. Instead it would spawn buttons from my control config screen (still clickable!) at the positions where the moths died. For a minute I thought something was really wrong. I mean reaaaallyy in a way that would just nuke everything and corrupt files. Turns out it was just one little bad object instance name. It was so strange though!
Fun with bug fixing
Video games are fun. Making video games is fun. Errors and mistakes, with the proper mindset, can be fun too. You get to catch a glimpse of some shred of unexpected something happening. When you've been working on a long term passion project and so much of it is already measured and planned, this can be very refreshing. Also with knowledgeable people hanging out in your chat and offering meaningful suggestions in the moment, there's so much room to be learning and solving it all as you go. It's always nice when things go right but if something is going to go wrong, try to have some fun along the way.
Last week I wound up spending only one night working on Halloween Forever stuff so I didn't have as much to write up a full summary. With last week added onto this week's additions I think there's a nice chunk of progress to show.
Player knockback is in and getting polished
https://www.instagram.com/p/BCrbAmPv2EV
Player knockback is something I wanted in since before the itch.io launch but was intimidated to try. Partly not knowing where to begin and fears about needing to do some heavy refactoring in my player controller had me avoiding it. I never was really happy with how unresponsive getting hit by enemies and projectiles was…last week I decided to investigate and in a little over 2.5 hrs of streaming I had it in and (albeit rudimentary) working! I did some more touching up on it this week, making sure it hooked better into global player vertical speed and not being as much a separate thing from the player move controls. If you look at it in some of the videos below you might see some subtle changes.
New boss setup in progress: Big Blue Demon
Indie Luchador's favorite big blue demon started to get his states and boss arena sorted out. Also I found a temporary (maybe permanent) home for these player tracking moths I made way back when but never had a place for. A moth coughing big blue demon is kind of fun. He could use one more attack, something that targets the top row of platforms. Probably something like a jump and maybe even a grab…!
One way platforms are in
One way platforms is another thing that has been on my dev wishlist for ages. Late Wednesday night had me referring back to the Shaun Spalding tutorial on one way platforms and I had mine in and functioning in about 20 minutes. Right now they trigger when you press down but I will likely make it down jump so you can still duck from bullets and flying things when standing on them.
Hope you enjoyed checking out the updates! Check out Halloween Forever on Steam! store.steampowered.com/app/425650
Also come join me on Twitch when I'm streaming gamedev or playing games! twitch steam password cracker
tv/imaginarymonsters
Related articles
Sony Vegas Pro 13 Crack Serial Key Patch Keygen . Sony Vegas Pro 9 Crack and KeyGenSONY Vegas Pro 10 Serial Number, SONY Vegas Pro 10 Keygen, SONY Vegas Pro 10 Crack, SONY Vegas Pro 10 Patch And SONY Vegas Pro 10 Authentication Code Free.,I am Uploading Working Crack, Keygen, Patch, License Key and Codes After Tested. And I Am Uploading Working Links No Ads. Enjoy This Software. Sony Vegas Pro 13 crack .,ng dng Sony Vegas Pro 12 mang ti cho bn cong c lam phim hiu qu vi nhiu hiu ng dc dao. Cai dt va s dng Sony Vegas .
Wondershare Video Converter Ultimate 10.2.6.168 Crack . Wondershare Video Converter Ultimate 6 0 2 2 CrackDescricao: Curta videos e musica do seu jeito! Com o Movavi Video Converter, voce pode preparar seus arquivos multimidia para reproducao instantanea em .,BAGAS31.com – MAGIX Vegas Pro 16.0.0.248 Full Version merupakan sebuah software video editing yang cukup populer di kalangan editor video.,Descricao: Wondershare Filmora Scrn e uma aplicacao profissional que permite criar, editar ou converter videos, e depois compartilha-los em sites de hospedagem.
Федерация шашек России The draughts Federation of Russia ШашкиНаверное, одни из самых развивающих настольных игр, являются игры шашки. Онлайн игры шашки .,Шашки - это компьютерная программа для игры в шашки. Шашки представляет собой небольшое .,Games for the Brain. Неисчерпаемый выбор викторин, игр для развития мышления и памяти. | .