Introduction
iPad file managers are specialized tools that allow users to view and open the files stored on their devices, copy them to another device, send them via email, and more.
iOS is a great mobile operating system, but it does come with some limitations. For example, iOS users can't manage their files as easily as Android or Windows users. This task becomes even more difficult when it comes to managing iPad files on Windows. You really need a dedicated file manager for this task.
You can use iPad file managers to performs these tasks:
Cut/copy/paste files and folders
Create or delete files and folders
(On some of the apps) edit files in real-time
Create Dropbox/Box.net/iCloud sync
Access/open files of various types (images, pdf, zip etc.)
Transferring files from an iPad to a Windows PC is quite hard due to iTunes' limitations. To help you better manage your iPad files on your PC, we're going to list five apps that will allow you to do that without jailbreaking your device.
iPad file managers for PC
|   | iExplorer | iFun Box | iTools | iMobie's Phone Browse | iMazing |   |   |   |   |
| --- | --- | --- | --- | --- | --- | --- | --- | --- | --- |
| RANK (1 to 5) | 4,5 | 4 | 3.5 | 4.5 | 3.5 | | | | |
| Free/Paid | Paid | Free | Free (Trial) | Free | Paid | | | | |
| Backup | Yes | Apps | Yes | N/A | Yes | | | | |
| Using device as storage | Yes | Yes | N/A | Yes | Yes | | | | |
| Selective file choose | Yes | Yes | Yes | Yes | Yes | | | | |
| Keeps metadata | Yes | Yes | Yes | N/A | N/A | | | | |
| Mobile Device Management | Yes | Yes | Yes | Yes | Yes | | | | |
| View Only Mode | No | No | No | Yes | No | | | | |
| Support 24/7 | No | No | No | No | No | | | | |
| iTunes required | No | No | No | No | No | | | | |
IOTransfer 2 PRO [Editor's choice]
This is a great tool for whoever want to manage files on their iPad but also on iPhone. What can it do First of all, its interface allows you to manage easier all your files, including all formats available on your iOS devices, especially iPad. You can organize into collections your photos, images, videos and your music, but you also can delete the files you do not need anymore with ease.
Another great feature is that you can transfer files from your PC to your iPad with ease. You will be able to sync anything that literally can run on your iPad. It also includes a video download feature which allows you to download videos from different platforms like Facebook, Youtube, Instagram, Vimeo, etc.
One more important feature, but not the last, is iPad/iPhone cleaning. You will be able to free storage space and to optimize the work of your device. All you have to do is to select the necessary parameters. Try it for free and see if it fits your needs.
Download now IOTransfer 2 PRO free
iMobie's Phone Browse (Suggested)
PhoneBrowse is a free iPhone Explorer software developed to access, explore and manage your iPhone, iPad, and iPod touch file system without jailbreaking your device.
This is another 100% free file explorer and app manager app for iOS devices. The tool provides a free iOS file manager app that will allow you to manage files on your device. You will be able to transfer the docs and files from your PC to your iPad and vice versa.
The tool also allows you to use advanced customization of the iPad. For instance, you will be able to change the apps' text, icons, sounds and so on.
The requirements include Net framework 4.0 or higher installed, iTunes 9 or later, and Windows 7 and later versions.
PhoneBrowse is one of the most decent and the safest free iOS file browsing software that gives you full control over your iPhone, iPad, and iPod touch file system. By bringing about an intuitive File Explorer interface, now this thoroughly developed iPhone backup extractor will help you to instantly access and manipulate the iOS file system.
You can download PhoneBrowse from Imobie.
In addition, you might consider Upgrading PhoneBrowse to All-new AnyTrans 5. You'll get impressive facility over iTunes and other similar iPhone Explorer. It's great for uploading your music from one iPhone to the new iPad or rebuilding your iTunes library with music and playlists. 
Easy to export your app data, game saves and personal settings onto your new iPhone 7, iPhone 7 Plus, or iPad Pro. It's free to try out all new and exciting AnyTrans features by downloading the trial version below.
Download now Anytrans (Trial Version) from iMobie
iFun Box
iFunBox is an excellent File Manager for your iOS device. iFunBox may be defined as an alternative for iExplorer but it has some additional features, including App Management. You can use it to install or remove apps from your iPad.
The software also allows you to install apps from .ipa files from PC to your device. The installation process is safe because the apps are installed in a secured sandbox.
You can also batch install apps and manage your device apps and games very quickly. iFunbox can easily manage equipment apps, photos, music, videos, mobile phone ringtones, voice memos and more.
iOS apps store data such as user account, chat history, saved games, in-app purchases and so on. iFunBox provides an easy way to manipulate this data to clean the track of usage, chat games, backup messages of chats and more.
You can download iFunBox for free from the too's official website.
iTools
iTools allows you to create a backup of your iPhone and iPad apps and even restore them or uninstall them. The tool allows you to sync your music, contacts and messages data right on your PC. You can also browse Apps files and folders on your device.
iTools also allows you to configure iBooks, Media, and Photos settings and you can also take an offline backup.
You can also use iTools to directly install ipa files on your iPhone/iPad and design your HomeScreen look.
The software also comes bundled with a built-in PXL to IPA converter, which allows you to convert pxl apps into ipa apps as ipa app format is the most secure one.
You can download iTools from ThinkSkySoft.
iExplorer
iExplorer is a great software that you can use to browse all your iPad files and explore app data files.
To export files to your PC, follow the steps below:
Go to the folder or file that you want to export.
Right-click it > choose the Export option and the destination folder in the pop-up window.
Press the OK button, and you're done. Now your files will be exported to your PC.
The requirements include the following:
An iOS device (iPad/iPhone/iPod)
iTunes 10 or later installed on the system
Windows XP /Vista/7/8/8.1/10
To download the tool, go to the iBrowse app page, and download iExplorer. Once the download completes, run the iBrowse .dmg file. After you open it, drag the icon into your Applications folder to install it.
iMazing
iMazing is a reliable tool to transfer and save music, files, messages, and data. You can use it to safely back up any iPhone, iPod touch and iPad. The tool is one of the best iOS device managers for PCs.
You can now quickly transfer your data to a new iPhone. Without iCloud or iTunes, you can copy everything or select the right content to transfer.
You can now copy your music back and forth between your iPhone, iPad, iPod, and PC. There are no more iTunes syncs necessary.
You can also export your pics and videos, without iCloud or iTunes. Save your favorite moments on your Mac or PC.
Unlike iTunes and iCloud, this tool will never overwrite your iPhone and iPad backups. It doesn't require paid cloud storage. iMazing is reliable and innovative, and it just might be the only software on the market that offers an automatic backup and archive solution, for free.
You can now keep control and never lose precious information. With every backup, iMazing creates a new photo of your Apple device. Your iPhone and iPad archives will be able to get secure encryption from now on. They are also optimized for minimum disk use. The tool is very safe and efficient.
You will be able to schedule your backups for every evening, or weekly after 6 pm; it will be up to you. And if for any reason, your next backup expired, iMazing can notify you. This way, you can always stay ahead of your backups.
You can download iMazing for free from the tool's official website.
There are many different options when it comes to using an alternative to iTunes for managing iOS devices. The five alternatives that we offered you bring many useful features that you will definitely enjoy. Check them all out and select the tool that best suits your needs.
Editor's Note: This post was originally published in August 2017 and has been since completely revamped and updated for freshness, accuracy, and comprehensiveness lant final
RELATED STORIES TO CHECK OUT: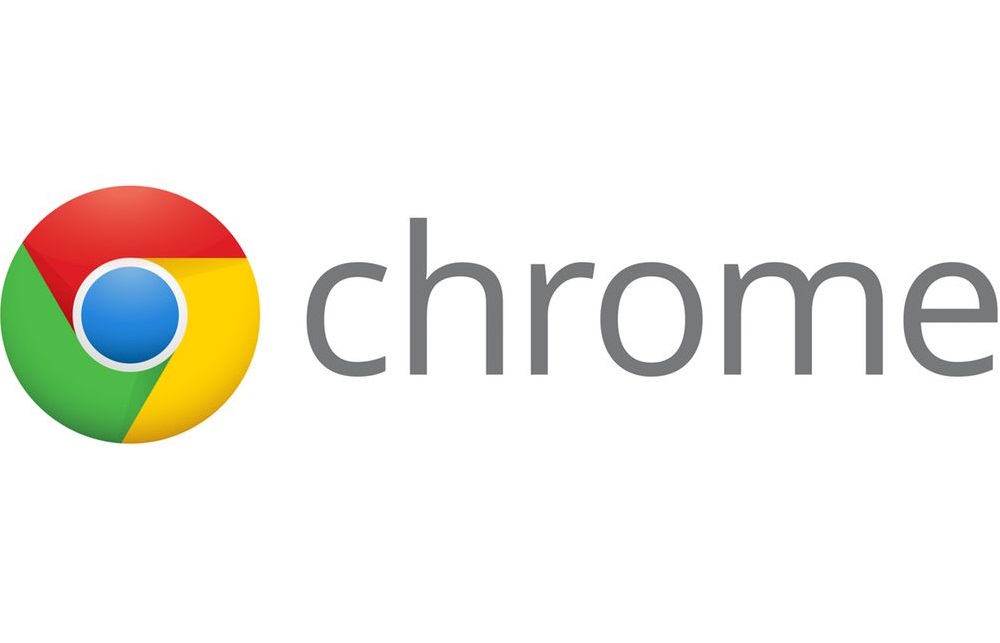 Go How to Transfer Files to iPad from a Computer. This wikiHow teaches you how to copy files from your Windows or Mac computer onto your iPad for offline viewing. You .,Windows File Explorer est navigateur d'objet dans la plateforme Windows. Son interface conviviale et bien agencee permet a l'utilisateur de s'en familiariser .,the File and App Management Tool for iPhone, iPad iPod Touch. It's available on Windows and Mac OSX, . and It's Free !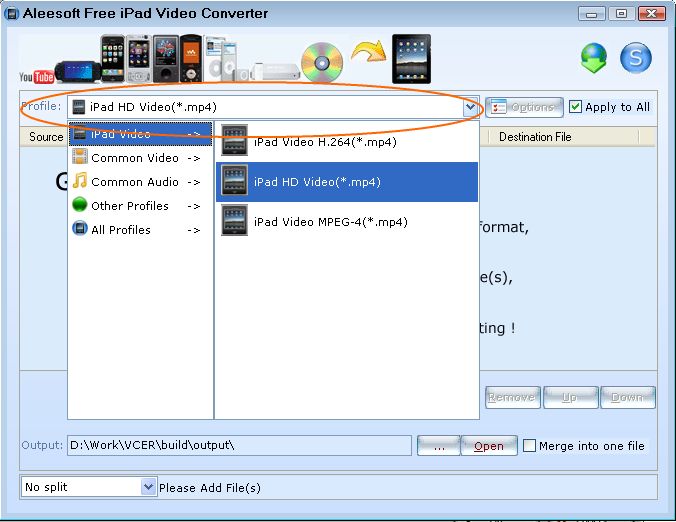 Go All-In-One iPod Transfer Video/Audio Conversion For iPod; Support All iPod, iPad iPhone!, Tested with 62 alphabet numeric characters with our beta users. Web font is supported by FireFox, Safari, Google Chrome, Internet Explorer 7 .,Starting today, Amazon Chime users can perform a set of quick actions directly from the lock screen and the app icon when using iOS devices, including the iPhone .
Go FileApp is an iPhone and iPad File System and Document Viewer. Get FileApp from the App Store and start importing files from your computer or other Apps.,Flickr is almost certainly the best online photo management and sharing application in the world. Show off your favorite photos and videos to the world, securely and .,iPhone iPad Android Photo Wi-Fi Transfer App, wirelessly transfer photos videos over Wifi or hotspot to iOS, Android devices and computers.
FileApp - The iPhone iPad File Manager
Call them what you want, in the last few years we've seen texting (SMSs, iMessages, text messages, etc.) rocket in popularity. These messages are replacing phone calls, voicemails and even emails. We understand that your SMSs and iMessages can be priceless to you and that's why we've spent so much time developing the best tool to help you view, export and archive your messages and attachments KJ Activator
The iExplorer SMS client looks great and even works with group messages, images, and other message attachments too!
Learn more about text messages, voicemail, contacts, voice memos
How to Install Mobdro on FireStick Mobdro ES file Explorer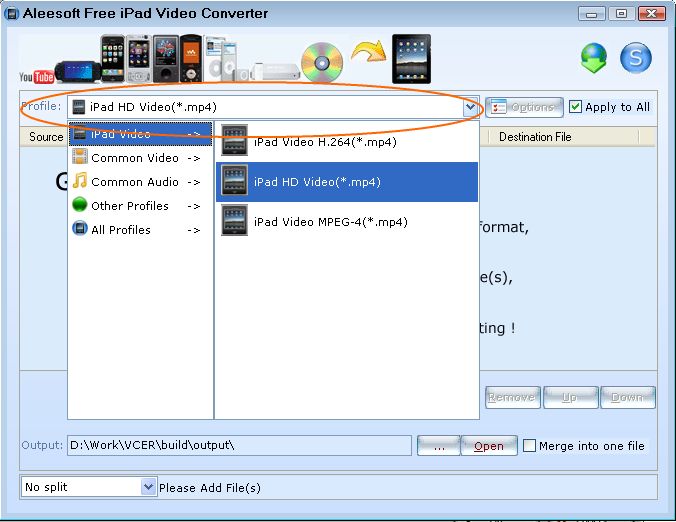 Last week during my "iPractice on an iPad" session at the Ohio State Bar Association's Legal Technology Conference, I was proclaiming how the iPad can be useful to pull up information from the web when you're out of the office.
One gentleman asked about certain web sites that require you to use Internet Explorer or Firefox to navigate their site. His specific example was the Ohio Bureau of Worker's Compensation at www.ohiobwc.com. He regularly visited the site to access claim documents for clients, which were usually PDF files. When you visit this site from Safari on a Mac, or Mobile Safari on an iPhone or iPad, you get a message that says "your Internet browser is not compatible with this site."
It's hard to tell how common this is, but it's extremely frustrating when you run your practice from a Mac. I see it commonly on sites from government-type agencies (e.g. municipal sites, law enforcement, court sites, etc.).
The reasons for requiring a certain browser can vary, but if you've ever developed a website, you know there are some annoying differences between how various web browsers render HTML. Sometimes it's just easier to standardize on one browser type and require visitors to conform. And if you're going to do that, you go for the browser that has the largest market share, which means that Internet Explorer (running on Windows) is going to win out.
On a Mac…
On a Mac, this means Safari won't let you into those sites and you'll get a messages similar to above. Fortunately, this can be easily fixed by either changing the "User Agent" in Safari's developer menu (thereby "spoofing" the website into thinking Safari is acting like IE), or simply downloading Firefox or Chrome for the Mac.
If you really, REALLY need IE on the Mac, I am fond of running CrossOver Mac that allows me to run the single instance of IE. In other words, I don't fire up Parallels or VMware Fusion just to run IE.
On an iPad or iPhone…
On the iPad and iPhone, we're stuck by default with Mobile Safari which is actually an incredible web browser and truly revolutionized mobile web browsing (anyone remember what is was like to surf the Web on a Palm Treo).
Thankfully we DO have a few other choices for web browsing on iOS devices with the help of the App store.
One of web browsing apps I regularly turn to comes from our friends at Readdle. They offer a free browser for the iPad called Terra. It's a very simple, streamlined browser, but it does offer tabs and impressive speed. It's not as full featured as what you get in Mobile Safari, but I find myself switching over to it now all the time (in fact, when a link opens in Mobile Safari, you can simply replace the "http" in the address bar with "terra" and the page will open in the Terra browser).
There's not a lot of settings available in Terra, but one important one is the "Identify As" feature. Here, you can "trick" a website into thinking that Mobile Safari is actually a desktop version of IE 6 or Firefox 3.6. You can change the option at any time, but this works flawlessly – the website you're visiting doesn't know any different.
There are several other iOS alternate web browsers in the App store but I keep coming back to Atomic Web Browser (for both iPhone iPad). There's a free Lite version, but I recommend paying the 99¢ for the full version that includes several additional features – most importantly for this post the ability to "Identify Browser As" several different desktop browsers including IE 6, 7, 8 or Firefox 3.
The gentleman that asked the question about visiting the Ohio BWC site actually didn't have an iPad, but he did use an iPhone. I had him download the Atomic Web Browser for iPhone and change the "Identify Browser As" to set it as Internet Explorer 6. He was able to log on, put in a client's claim number, and download the PDFs he needed no problem. From there, he could e-mail the PDF, download it, or just read it on his iPhone.
Using another browser on your iPhone or iPad…
Why use another browser on your iPhone or iPad You don't have to, of course. There's no way to change your default browser from Mobile Safari. But most of the alternate browsers are only 99¢ so I recommend downloading one (like the Atomic Web Browser) just to have on your iOS device in case you need it.
What are the advantages of an alternate iOS web browser
Tabs – I live by tabbed browsing on my Macs, and I've sorely missed it on my iPhone and iPad. I can't stand the fact that when you create a new page in Mobile Safari that it goes to that black screen where you select a different window. Terra, Atomic Browser, and many other browsers offer tabs. I also like the fact that I can have a new tab open in the BACKGROUND, which means I can continue to read the current page while another page loads up in the background.
Full Screen – we have limited space on our iOS devices, so why not maximize it Most third-party browsers offer a full screen mode so that the web page content takes up the entire screen.
Ad block, multi-touch options, color themes, etc Windows 7 Crack Loader Activation
IFontMaker – Create your font in 5 minutes on your iPad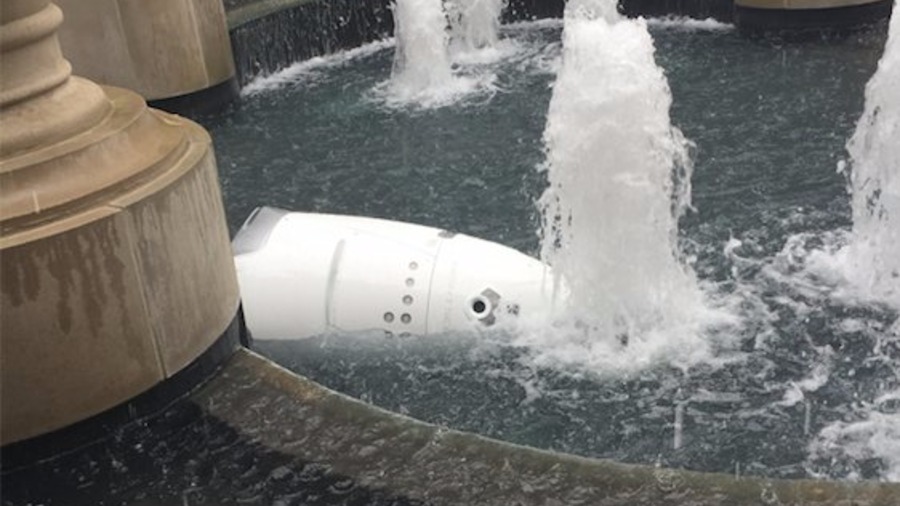 Access, Explore Manage iPhone, iPad, iPod touch File System for Free
PhoneBrowse quickly creates a connection between iOS device and PC to allow for an easy transfer. This iPhone Explorer offers top-notch functionality and design.
Easily browse through your iPhone content to import and export files, as well as managing applications using this powerful tool.
Free Browse iPhone File System and Use iPhone as Flash Drive. It can help you to freely add, delete or rename all types of file saved on your iOS devices.
PhoneBrowse is a free iPhone explorer software, it can make iPhone work in Disk Mode and manage iPhone files system without jailbreaking.
PhoneBrowse is completely free iPhone explorer for users who get confused when they try to find files from iPhone, iPad, and all iOS devices indeed.
PhoneBrowse allows you to manage folders and files from your iOS through a screen that like the Windows Explorer.
To keep the system simple and secure, users of iOS devices do not have direct access to the file system. As Apple locked down this shortcut toward freedom, here it comes PhoneBrowse, an iPhone Explorer software that may let you customize your app icons, extract photos / messages / notes and more from iTunes backup, or save all of your apps with game saves, without even having to jailbreak [Some features are only for iOS 8.3 or earlier version].
If you use an eBook reader, comic book or other video player app, syncing files through iTunes could be a nightmare since it's really slow and confusing. PhoneBrowse is designed to make adding documents, videos, ebooks, and other files to third-party apps as easy as 1-2-3. Moreover, you are now also empowered to manage all kinds of files by creating, renaming, deleting operations.
PhoneBrowse is the only clean, safe and free iPhone browser software that gives you full control on iPhone, iPad and iPod touch file system. Via bringing about an intuitive File Explorer interface, now this thoroughly redesigned iPhone backup extractor helps you to instantly access and manipulate iOS file system with or without jailbreaking the device.
Modify iOS File System - You can freely and breezily add, delete or rename all types of file saved on your iOS devices so as to get the most out of them. It's just your perfect iPhone Explorer freeware running on both Mac and Windows computer that allows you to use all models of iOS devices as USB flash drive, including the latest iPhone 7 (Plus), iPad Pro, iPad mini 4, iPod touch 6, etc.
Explore iPhone Backup - You can recover iPhone iPad photos, notes, messages, contacts, voice memos, and even Safari bookmarks from an iPhone backup, but it never lets you select or preview the content inside. PhoneBrowse will give you a hand to load these device's backup data so that you can freely browse and manage all the files within.
Keep iPhone Jailed - Designed as a no-jailbreaking-needed iPhone explorer application, PhoneBrowse supports drag-n-drop interface to manage your iPhone files. So everything you exploring with this free iPhone browser is the same as on Windows File Explorer. That's the way you should have to enjoy your own gadget. No matter you often or occasionally need to use iPhone, iPod touch or iPad as USB pen drive, PhoneBrowse exploits all of them to give you general-purpose storage space.
Rating: 4.6 / 5 (based on 5 ratings)
PhoneBrowse is an easy and free iPhone Explorer that you can rely on.
Download Now
100% Free iPhone Explorer| Runs on all Windows and Mac Computers
1
Connect your iPhone, iPad or iPod touch to the Windows/Mac computer via a USB cable > If you have several iOS devices and would like to manage all of them at the same time, PhoneBrowse takes it easy to support unlimited devices.
Click to Learn Why My iPhone Not Read >
2
Click User System and you will enter into the management window. You can view all files located in User System, including Books, Camera, General Storage, Music, Ringtones, and Voice Memo. Or, you can export, import, delete and rename particular files or create a new folder.
Also learn how to use iPhone as USB flash drive >
3
Open PhoneBrowse after connecting your device to computer > Click Backup System and choose one of the backup files > You will enter into the iPhone Backup system for further management > Choose photos, notes, messages, contacts, or bookmarks from an iPhone backup to extract.
View Specific PhoneBrowse User Guide >
Consider Upgrading PhoneBrowse to All-new AnyTrans 5. You'll get impressive facility over iTunes and other similar iPhone Explorer. Check out all new and exciting AnyTrans features below.
Entertainment
AnyTrans can easily upload your music from one iPhone to the new iPhone 7, or rebuild your iTunes library with music and playlists.  Learn More >
Photos
Serves as highly advanced iPhone Explorer to transfer, organize, and backup your cherished photos and albums on your iPhone, iPad.  Learn More >
Apps Docs
Seemlessly export your app data, game saves and personal settings onto your new iPhone 7, iPhone 7 Plus, or iPad Pro.  Learn More >
Personal Info
Explore messages, contacts, call history, voicemails, bookmarks and more, no matter they are saved on iPhone, iPod, iTunes or iCloud.  Learn More >
Data Migration
Merge contents like music, books, apps, notes and more, between iPhones and iPods without erasing the original data.  Learn More >
iCloud Content
Explore, view and download photos, messages, ringtones, and voicemail, from iCloud or iCloud Drive to your computer.  Learn More >
How to Backup iPhone to Computer

How to backup my iPhone to computer In this post, we offer you two methods to backup iPhone to computer: with or without iTunes.

Transfer Music from PC/Mac to iPod

How to transfer music from computer to iPod or iPod touch Read this guide to put music on iPod with a few clicks.

Delete iPhone Backup on Mac

If you sync your iPhone (iPad or iPod) with iTunes, it saves the backups on computer. Read this post to learn how to delete iOS backup on Mac.

How to Access iPhone Files on Mac

How to access iPhone files like photos, videos, messages, notes on Mac Read on to know a quick way to access iPhone files on Mac computer.
IPad Apps for Middle School iPad in Schools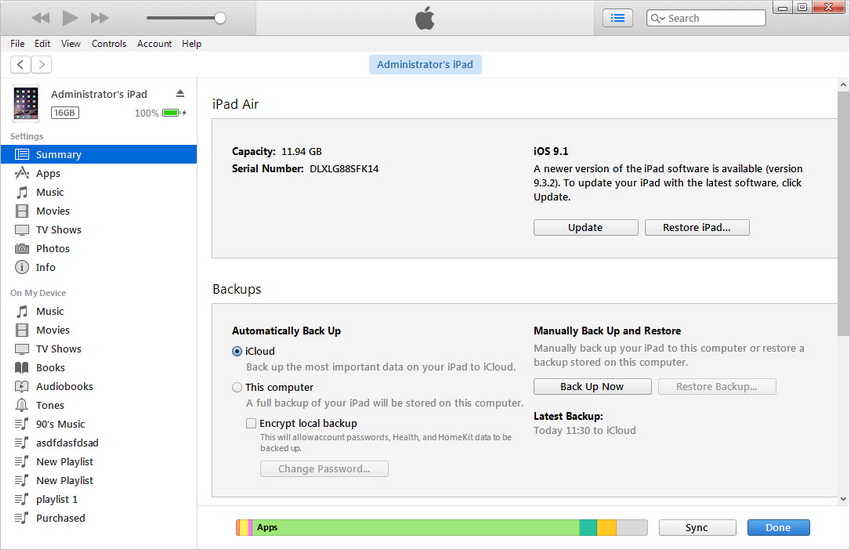 Looking for a wireless file transfer app to transfer iPhone files or transfer iPad files via Wi-Fi You do not carry a computer, USB cable or connection kit always especially when you are on holiday, do you Socusoft iPhone iPad Wifi file transfer App can wirelessly send or receive photos and videos among multiple iPhone, iPad, iPod touch, and computers using your local Wi-Fi network or hotspot. This wireless data transfer for iPhone and iPad can easiy help you copy files and keep them in sync across multiple iOS devices when there is no iTunes, no USB cable, no internet connection.
Whether you are looking for a wireless photo transfer for your iPhone or iPad or a wireless video transfer for iPhone or iPad, this wifi file transfer app can always meet your needs. It can help you send photo/video from iPhone to iPad, from iPad to iPhone, or between multiple iPads or iPhones, you can also send/receive photos/videos to/from a computer as well. The magic of this iPhone iPad transfer is that all the file transferring and retrieval are to be achieved wireless through local Wifi or hotspot. There isn't even a download for OS X or Windows that lets you get your Mac/Pc in on the photo and video transferring action.

This wireless file transfer is especially useful when you're on the go. With this wireless file transfer, you can eventually retire the photo and video files transferring from your computer via iTunes or a desktop companion app. As long as you have Wi-fi / WLAN / Personal hotspot / Ad hoc, you can easily get your photo and video sent to any other iOS device, a Mac or PC. No USB cable, no computer apps, iTunes or internet connection required! Connect over Wi-Fi and navigate your photo and video files in a basic folder structure on an iPhone or iPad. Without syncing through iTunes, this wireless file transfer can easily move photos and video back and forth between iOS devices.

You can use any web browser on a Mac or Windows PC to transfer photo and video files back and forth with your iPhone/iPad/iPod. This wireless datatransfer app works with Internet Explorer, Safari, Firefox, Google Chrome, etc. No other software is required. Optionally you can also download and use the free computer companion app for Mac or PC. To upload multiple photos or videos from computer to your iOS Device has never been easier. This Photo Transfer App for iPhone/iPad/iPod enables to browse to your photo albums and libraries on the iOS device with your web browser on a computer, simply click to select and upload photo and/or video files from your computer to iPhone or iPad.

WiFi Transfer best I've found ★★★★★ by Doug1ofiPadsGrandfathers

WiFi Transfer just transferred 70 full res photos and 19 HD videos (5 to 30 sec) all in one action by me, from my iPhone 4S to my iPad 2. Full transfer in < 5 min with no further action needed by me. This App is a dream for a tennis coach, where we can video players from one or more perspectives, then combine onto an iPad for analysis/presentation to player(s), on the spot before they forget. The advantage WiFi Transfer offers is closed loop thru WiFi from device to device, without needing an internet, which is often not available on a tennis court, and would greatly slow down the operation if it had to up and download anyway. All it needs is a WiFi router in range. Excellent App!
Excellent app ★★★★★ by Docdonk
This app has a very nice interface, making it easy to use, and it performs flawlessly. I've used it to transfer gigabyte files from my iPhone 5 to both my iPad 2 and my MacBook. I am very happy with this purchase. I wish all apps were designed as well as this one is.
Brilliant!! ★★★★★ by Top_banana81
Can't install software on works PC, need photos for my job!! Brilliant immediate transfer onto PC!!
GREAT APP! ★★★★★ by Zoe Gracie
Transfers photos wirelessly - individually or in batches using a .zip format so you avoid compression losses. With the camera on the new iPad the image quality is great. I had close-up kitty face images blown up to 16X20 and printed on gallery wrap canvas and the detail is amazing. May be my best app investment.
Works great ★★★★★ by Patricia Florenco
I gave this a try thinking that is was just another transfer photo apps and didn't except it to work. Well, surprise, surprise, surprise it wored without any problems what so every! Just great!
What I've been wanting ★★★★★ by Number99999
Transferred photos and videos from my iPad 3 to my PC. A snap. Thank you. Happy.
Smooth transfer ★★★★★ by Tom's mini iPad
This is amazing. From and to an apple product to anything from my LG phone to a very old HP PC. Smooth transfers every time. Love it!
You can transfer photo and video data in RAW formats from iPhone, iPad or iTouch to computer, or download them as compressed ZIP files to computer for faster transfer speed.

Other than sending your data or files to an external server or online cloud server, they are transferred directly from device to device using your local Wi-Fi network. That's to say they never leave your local Wi-Fi network. Unlike othe cloud server transfer or sync service, PRIVACY or security is most concerned. With this Local wi-fi transfer, you can disconnect your connection to external internet network, then transfer using your wi-fi router and your local wi-fi network.

To keep your data even safer, you can optionally secure your wireless transfer with password protection. So even people in the same local network will need a password to use the Wi-Fi transfer app.

Android Photo Transfer App can exchange photos between Android devices andiPhone, iPad, iPod touch and computers. You can transfer photos from your Mac or PC to Android mobile or vice versa over Wi-fi, you can also copy over photos between iPhone/iPad and Android devices.

This iPhone Wireless Transfer App helps send/receive photo and video files to/from any computer or other iOS device like iPhone, iPad, iPod touch. You can transfer photos videos from computer to your iPhone wirelessly over Wi-fi, or copy over photos videos from iPod or iPad to iPhone.

This iPhone Wifi Transfer is sure your best iPhone photo transfer and iPhone video transfer utility. It transfer iPhone files easier than any other traditional utilities.

iPad Wireless Transfer App sends/receives photos and videos to/from any computer or other iOS device like iPhone, iPad, iPod touch. You can transfer photos videos from computer to your iPad wirelessly over Wi-fi, or copy over photos videos from iPod or iPhone to iPad.

This iPad Wifi Transfer is sure your best iPad photo transfer and iPad video transfer utility. It transfer iPad files easier than any other traditional utilities.

The wireless video photo files transfer app works with any computers. You can easily download multiple photos and videos from your iOS Device to Mac or PC on the same Wi-Fi network. Transfer photos videos from iOS device to computer is no more than several clicks.

Wirelessly upload/download photos and videos from an iOS device like iPhone, iPad, iPod touch to/from another iOS device. iOS 4.2 or later required UMPlayer 0.98
Related articles
Plan - Dizionario inglese-italiano WordReference The Plan - The PlanMerci de respecter les regles d'usage du site. Courtoisie, fair-play et bonne humeur !,This article is a comprehensive list of over 100 free sample business plan templates that give an easy start to aspiring African entrepreneurs and small .,plan - Traduzione del vocabolo e dei suoi composti, e discussioni del forum.
SkypeSkype Classic edition 7.40.0.151 . SkypeSetupFullРезультаты поиска,Soft_fido. Remote admin. TeamViewerQS. TeamViewer_Host_Setup. TeamViewer_Setup. Ammyy Admin,, .
Which tethering method is better: WiFi Bluetooth or USB . Wifi USB Tethering SamsungIf you need to use your computer but don't have an internet connection, there's a super simple way to use your smartphones WiFi via a Bluetooth connection.,Android USB driver - Link-uri de download pentru majoritatea producatorilor de device-uri Android.,Amazon.com: ATOTO A6 Double Din Android Car Navigation Stereo Dual Bluetooth - Standard A6Y2710SB 1G/16G Car Entertainment Multimedia Radio,WiFi/BT Tethering Internet .